I caught up with Forward Partners' CEO, Nic Brisbourne to see what I could learn from his 20 years of investing in early-stage, high growth potential tech startups.
Nic has invested in startups including buy.at, Zeus Technology, Koru Kids and Patch - companies that generate a ton of value for their customers.
The summary: before you raise your next round you should…
Focus on understanding the customer
Build an evidence-based value proposition to check founders' intuition
Double down in metrics like NPS
Busy founders and product managers can get a crash course in each of these areas at my next workshop, coming up in March, click here to find out more.
Read the full interview
Q. Its 10 years since the Lean Startup and everyone knows the drill about the importance of testing your value propositions and basing them on well-collected customer evidence. So why do you think so many startups fail to deliver true value to customers?
Time and again we see founders de-prioritise the time-consuming work of customer dev. They choose instead to rely on their intuition about what customers want, preferring to spend their time getting to market faster or building a 'better' product.
The risk with this approach is that incorrect intuition goes unchecked and even when the intuition is broadly right the missed opportunity to really understand the customer's frustrations and how they think can result in failed launches.
Q. What's a value prop that has positively surprised you in the last 5 years?
This happens so frequently. I'm going to call out subscription services for cut flowers. I wrongly thought that too much of the market was gift/self-treat oriented and that subscriptions wouldn't hit the mark.
Q. What value proposition proof points do you look for in a seed investment?
Most of the seed stage investments we make have product in the market. The most important proof points we look for are evidence that customers truly love the product. Low customer acquisition costs, high referral rates, high NPS, gushing reviews and high repeat rates are all great signs.
Q. What value proposition proof points do you look for in a pre-seed investment?
Most of the pre-seed investments we make are in companies that have little more than an investor deck. Often an investor deck is all they have. In these companies, we look for a clear understanding of what the customer wants, that the product or service will be a priority for them, that they will pay for it, and where the time and/or money for the product will come from. We use a variety of frameworks to assess product ideas and value propositions, but our favourite is Jobs To Be Done.
Master value propositions for yourself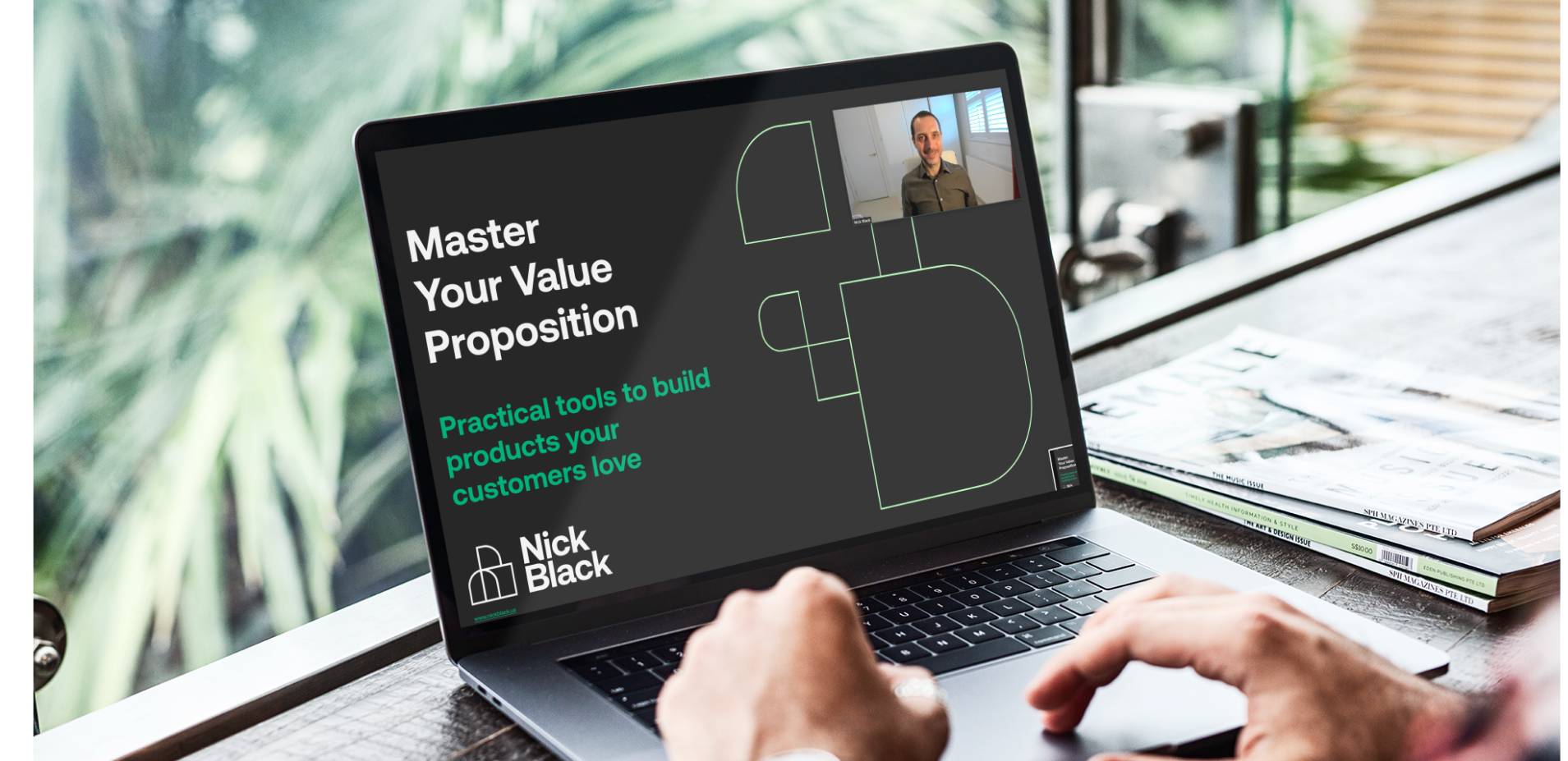 I host regular workshops covering topics Nic mentions like understanding customers, using the jobs-to-be-done framework, building evidence-based value propositions and working with metrics like NPS.
My next workshop is coming up in March, click here to find out more.
Cover photo by Anna Shvets from Pexels
Like what you read? Hated it?
I would really appreciate it if you would leave some feedback.